Work With Guanhao To Improve The Production Efficiency Of Disinfectant Alcohol..
2021.02.03
Co-Operating Company: Baiyunshan(BYS) Pharmaceuticals Group
Date: June 2018
Products: Disinfectant Alcohol Filling Production Line
Baiyunshan Pharmaceutical Group is a well-known large state-owned enterprises with considerable strength in China's pharmaceutical industry, focusing on Chinese and Western medicine, chemical raw materials, foreign medicine, children's medicine, health care drugs and other series of drugs. They choose our machines for it's easy operating and high accuracy.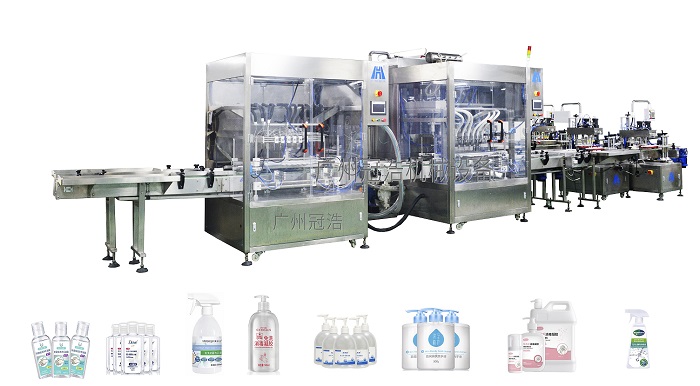 We designed this production line to increase the productivity of The medical industry.
No matter what the speed requirements and packaging size, the production line is fast and error-free. The automatic detection and other control capabilities could reduce your setup time and labor cost.
Guangzhou Guanhao Machinery and Equipment Co. , Ltd. Focus on efficient intelligent filling production line research and development customization for more than 26 years. Contact us if you are strive to save costs for customers, to achieve production automation, we can design and provide a complete packaging solution for you.